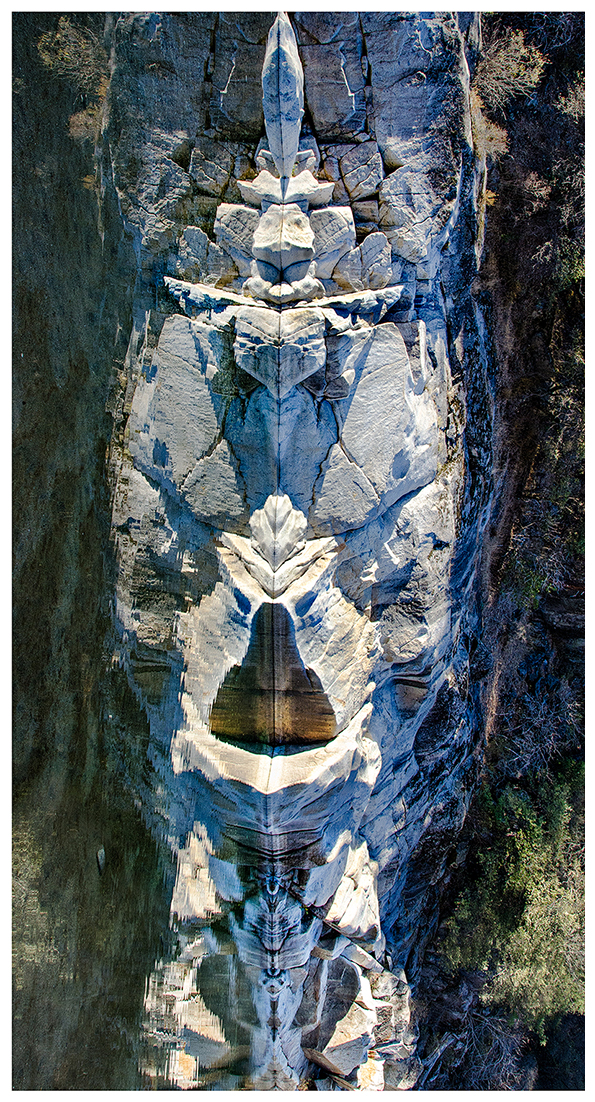 It was early evening with deep shadows on the rocks.  I photographed the river rocks and their reflections.  As I was preparing to print the image, I turned it sideways and saw this wonderful figure that I  call River Totem.  If you look closely at it, many smaller images appear.  People have pointed out many faces and animals.  What do you see?
When the image is turned to the landscape version, it is a called "Rocks and Reflections"
The photo can be displayed either way.
Here is the other version.