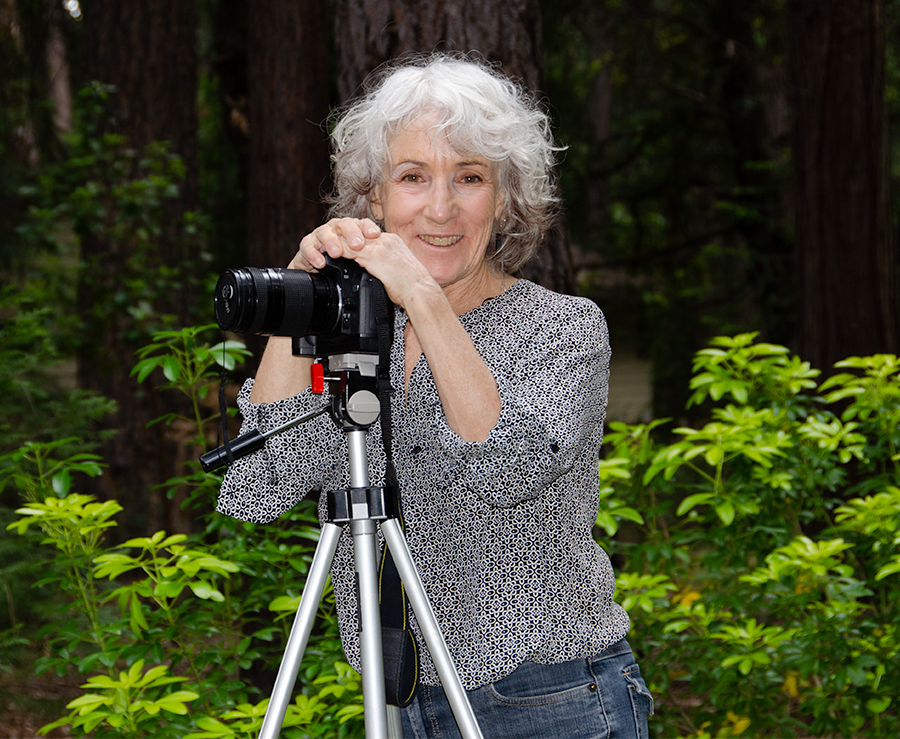 I have been a photographer for over 40 years. Since moving to Nevada County in 1989, I have immersed myself in photographing the beauty at home and in my travels.  I love color and shape, especially bathed in late-afternoon light. I am a romantic and an idealist and bring that to my work. People often think that my photographs are paintings - not something I set out to do, but I enjoy that it happens along the way.
For over 40 years I have experimented with various aspects of photography. For a long time I primarily photographed in black and white. Various twists and turns led me to amassing a collection of historical photographs that I have meticulously restored and printed.  I love watching people look through them to get a glimpse of the past.
I took what I learned from printing the old photos and applied it to my original work which is photographing colorful scenes of nature.                                                                                                                              For many years, I have sold my work in art shows around California and New York and, for the last ten years, have had a home base at Art Works Gallery in Grass Valley.